The Magic Hunters is a level 6 dungeon located in the Ruins of Illefarn area.
Requirements
Edit
Adventure Description
Edit
Continue deeper into de Ruins of Illefarn and ascetain the fate of the cursed artifact, Dazuur, and the remaining Shadar-Kai.
Adventure Unlocked (Upon Completion)
Edit
Room Layout
Edit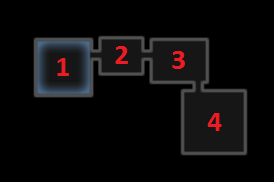 Loot (1 item)
Edit
Ad blocker interference detected!
Wikia is a free-to-use site that makes money from advertising. We have a modified experience for viewers using ad blockers

Wikia is not accessible if you've made further modifications. Remove the custom ad blocker rule(s) and the page will load as expected.